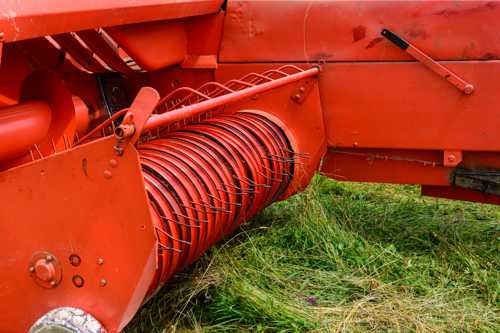 Farm Equipment Repair Services in Brownstown, IN
Brownstown Equipment Inc. is your trusted provider of standard and emergency farm equipment repair services in the greater Brownstown, Vallonia, Jackson County, Monroe County, and Seymour, IN area. We provide friendly service and reliable farm tractor tire repairs and beyond, so you can make the most of your investment. Our decades of experience give us the insights to work on all major machinery, to get it back up and running right, so you can get back to work with peace of mind in the equipment you're using.
Farm Tractor Repair Services
Every moment your tractor is down, your farming duties (and profits) are affected. You can count on our professional farm tractor repair services to bring your equipment back to perfect functioning condition. Our staff is highly qualified to perform all types of tractor repair, and we work quickly and get the job done right the first time, so you can get back out in the field behind equipment that performs as you expect it to.

Combine Repair Services
Combines are intricate pieces of heavy machinery, and an aging combine is put to the test every time it heads out into the field. Our technicians are highly skilled in combine repair services and can perform any necessary repairs, while making key adjustments that improve the machine's overall performance. When fall comes, don't be caught unaware with a combine that's not functioning as it should! Bring it in for repair or maintenance to ensure your machine's ready to go when it's harvest time in Brownstown, IN again.
Baler Equipment Repair Service
We can repair balers of all makes and models. From small balers to large round balers, we do it all. Baler breakdowns are not uncommon, and you should always rely on the professionals to provide necessary repairs. Whether you're dealing with a worn chain or sprockets or a faulty slip clutch, we provide quick and affordable repairs to keep equipment in good working condition.
Welding Repair and Hydraulics Service
We have the capabilities to provide expert welding repairs. We keep your equipment working for decades regardless of regular wear and tear. We can also custom-make hydraulic hoses for a variety of farm equipment. Our solutions are always customized to meet the demands of the equipment we're servicing.
---
Emergency Farm Equipment Repair Services and Maintenance
At Brownstown Equipment Inc., we know your farm and agriculture vehicles and equipment are crucial for your livelihood. We specialize in repairs and maintenance to keep equipment running smoothly so that you can get to work out in the field. Schedule your emergency farm equipment repair services by calling 812-358-4932.